Journal of Animal and Poultry Sciences (ISSN: 2147-9267) is a peer-reviewed, open access journal which aims to publish top quality papers related to all aspects of animal and poultry sciences including Nutrition, Disease, Physiology, Breeding and Genetics, Reproduction, Biotechnology, Livestock and Poultry Farming System, Laboratory Science, Ethology and Welfare.
(Click for More information)
INDEXING RESOURCES:
CABI Animal Breeding Abstracts
CABI is an inter-governmental, not-for-profit organization that was set up by a United Nations treaty. CABI mission and direction are influenced by our 48 member countries. CABI (formerly CAB International[1] and before that Commonwealth Agricultural Bureaux) was established in 1910 and is owned by 48 member countries. It has three divisions, each undertaking different activities relating to scientific research. CABI has offices around the world, including USA, Switzerland, Pakistan, Malaysia and Africa. The head office is in Wallingford, England. CABI's mission is to improve people's lives worldwide by providing information and applying scientific expertise to solve problems in agriculture and the environment.
Respected Publisher
We hope you are fine and doing well. As your journal Journal of Animal and Poultry Sciences is added with International Scientific Indexing (ISI), now we have calculated the impact Factor values for all added and approved journals. ISI calculate Journal Impact factor based on International citation report (ICR). Your Journal Journal of Animal and Poultry Sciences is (impact Factor)0.459 for the year 2013.
InnoSpace (Innovative Space of Scientific Research) is an international, recognized platform for promoting scientific achievements, as well as supporting publishers and scientific communities interested in state-of-the art research activities in innovation and applied science areas.
  ICV = 5.12
  Index Copernicus (IC) is an online database of user-contributed information, including scientist profiles, as well as of scientific institutions, publications and projects established in 1999 in Poland. The database has several productivity assessment tools which allow to track the impact of scientific works and publications, individual scientists, or research institutions. In addition to the productivity aspects, the Index Copernicus also offers the traditional abstracting and indexing of scientific publications. We are pleased to announce you that ,,Journal of Animal and Poultry Sciences" (ISSN 2147-9267) was positively evaluated in IC Journals Master List 2012, which resulted in score given ICV 5.12 points. (Index Copernicus Value). Detailed scoring can be found in the Detailed Report of the evaluation. We invite you to check following link:
http://jml2012.indexcopernicus.com/passport.php?id=5350&id_lang=3
  The Directory of Open Access Journals (DOAJ) is website that lists open access journals and is maintained by Infrastructure Services for Open Access (IS4OA).Until January 2013, the DOAJ was maintained by Lund University. The project defines open access journals as scientific andscholarly journals that meet high quality standards by exercising peer review or editorial quality control and "use a funding model that does not charge readers or their institutions for access (Wikipedia).
Science- IF= 2.34
Science Impact Factor (SIF) is an international, specialized platform for promoting scientific achievements, as well as supporting national and international collaboration between scientists,  publishers of scientific journals and scientific entities. Science Impact Factor (SIF) provides quantitative and qualitative tool for ranking, evaluating and categorizing the journals for academic evaluation and excellence. This factor is used for evaluating the prestige of journals. The evaluation is carried out by considering the factors like Scientific Quality, Regularity and stability,Editorial quality, Technical Quality, Internationalization, Standards and Print and website score
 IIFS Provides Quantitative And Qualitative Tool For Ranking, Evaluating And Categorizing The Journals For Academic Evaluation And Excellence. This Factor Is Used For Evaluating The Prestige Of Journals. The Evaluation Is Carried Out By Considering The Factors Like Paper Originality, Citation , Editorial Quality, Regularity & International Presence.
  The Directory of Research Journal Indexing (DRJI) is to increase the visibility and ease of use of open access scientific and scholarly journals thereby promoting their increased usage and impact
  Islamic World Science Citation Database (ISC) is a citation index established by the IranianMinistry of Science, Research and Technology after it was approved by the Organisation of the Islamic Conference. It only indexes journals from the Islamic world.
It was announced in Baku, Azerbaijan during the Fourth Islamic Conference of the Ministers of Higher Education and Scientific Research held in October 2008. It is managed by the Islamic World Science Citation Center, located in Shiraz.
In 2009, ISC partnered with Scopus that allows ISC's publications to be indexed in Scopus.
  The CiteFactor server provides indexing of major international journals and proceedings. Author can get information about international journal impact factor, proceedings (research papers) and information on upcoming events. All the journal pages have pointers to Web pages of the publishers which are integrated into the CiteFactor stream pages.
 Journal Rate is the only free tool of its kind allowing academics to search our database of thousands of academic journals and easily find a suitable journal to submit your research to. Academics can search by keyword or category and refine their search by impact factor to help direct them to the leading journals in their respective fields, as well as descriptions and direct links to the websites of these journals.
  SIS offering academic database services to researcher. Its mainly: citation indexing, analysis, and maintains citation databases covering thousands of academic journals, books, proceedings and any approved documents SIS maintains academic database services to researchers, journal editors and publishers. SIS focuses on : citation indexing, citation analysis, and maintains citation databases covering thousands of academic journals. SIS Provides Quantitative And Qualitative Tool For Ranking, Evaluating And Categorizing The Journals For Academic Evaluation And Excellence.
 
(Elektronische Zeitschriften)
( Science Media)
   The internet has profoundly changed the way of scientific communication and publication. Science Media (ArgosBiotech) provides an overview about online biotech and life sciences journals and magazines with free access to articles in full text (immediatly or delayed)..ArgosBiotech.de acts as a gateway to worldwide biotech which opens up resources to the best free available biotechnology information.
   InfoBase Index is a comprehensive, multipurpose database covering scholarly literature from all over the world. InfoBase Index holds indexed records from active, authoritative journals. InfoBase Index indexes articles from all over the world, with the database growing every day. The result is an exhaustive database that assists research in every field. Most of the journal titles are peer-reviewed, with new journal titles being added to the collection regularly.
   WorldCat is the world's largest network of library content and services. WorldCat libraries are dedicated to providing access to their resources on the Web, where most people start their search for information.
   Jour Informatics is a non-profitable organization. It is a medium for introducing the Journals to the researchers. This service helps researchers to finding appropriate Journal for referencing and publishing their quality paper.
( International Society of Universal Research in Sciences)
Dear Managing Editor,
We are pleased to inform you that your journal "Journal of Animal and Poultry Sciences" has been indexed with EyeSource, after an extensive review by EyeSource Editorial Board. Please check the Page http://isurs.org/master_list.php
Our URL: http://isurs.org/master_list.php
Kind Regards,
EyeSource Editorial System Team
( Directory of Research Journal Indexing )
  Journal of Animal and Poultry Sciences is listed in Ulrich's Journal Database(Global Serial Directory). A unique, current, comprehensive, and continuously updated source of information.
  The Elektronische Zeitschriftenbibliothek EZB (Electronic Journals Library) offers an effective use of both scientific and academic journals publishing full text articles in the internet. This service has been developed at the Universitätsbibliothek Regensburg (University Library of Regensburg) in cooperation with the Universitätsbibliothek der Technischen Universität München (University Library of the Technical University of Munich).
( The-e-Journal Gateway )
( Index of all Open Access Journals )
( Genamics JournalSeek )
   Genamics JournalSeek is the largest completely categorized database of freely available journal information available on the internet. The database presently contains 100745 titles. Journal information includes the description (aims and scope), journal abbreviation, journal homepage link, subject category and ISSN. Searching this information allows the rapid identification of potential journals to publish your research in, as well as allow you to find new journals of interest to your field.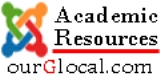 OREGON Health & Science University 
Florida Institute of Technology
The University of Chicago Library